My Twitter feed
Change the World:
Housing Bubble:
HADD (homeowners against deficient dwellings)
Finance/Stocks:
David Stockman's Contra Corner
Macro Analytics
(YouTube channel)
Audio/video library of shows with CHS
The Chart Store A picture is worth a 1,000 words
Implode-o-Meter sites:
Mortgage Lenders
Banks
Home Builders
Hedge Funds
Great Depression 2006

Market Ticker

Maoxian
demon*ocracy.info (infographics)
Finviz Futures


Unique Audio/Radio
The Conversation
long-format interviews
KALW KALW public radio
Living Wealthy Radio (Teresa Kuhn)
X22Report Spotlight (YouTube channel)


International
Ekonomi Turk
Letters From Norway


Energy
The Oil Drum (TOD) (archive)
Our Finite World


Nuclear Emergencies Preparation
Nuclear Emergencies: Awareness Response Readiness (eBook)


Policy/Ideas

John Day's Blog
Transforming Economy (Citizen Zeus)
Drug News/Health Blog Doug Bremner MD
Directory of U.S.-made products
Exponential growth explained (YouTube)
The Economics of Happiness (film and site)
Squeezing the hour glass


Authors/Artists
Dangerous Minds Richard Metzger
A Change in the Weather Ray W.
The Skinny Living Project (book: The Joy of Skinny on Finances)


Permaculture
(via Jason C.)
Gaia's Garden: A Guide To Home-Scale Permaculture
Perennial Vegetables: A Gardener's Guide to Over 100 Delicious and Easy to Grow Edibles
Moringa: Nature's Medicine Cabinet
Edible Forest Gardens (2 volume set)
Permaculture: A Designers' Manual
Permaculture Activist (website)
Zaytuna Farm Tour (Geoff Lawton) (video)
Urban Permaculture with Michele Margolis (video)
Greening the Desert (Geoff Lawton) (video)


Architecture
Architext
Red-Tile Style (website)
Red-Tile Style (book)
Storybook Style: America's Whimsical Homes


Health
Ayurvedic nutrition
New book:
Ayurvedic Nutrition
European Institute of Vedic Studies


Pro-Bicycle/Car-Free
carfreewithkids


Smart Growth/Alt. Transpo
Regional Communities


The Great Transformation
Mat Stein: When Technology Fails
Little Homestead in the City


Hawaii
Hilo Living


Leaving America
Yield Qwest: Overseas Business Emigration
Buy gold online:
Buy gold online at low prices: BullionVault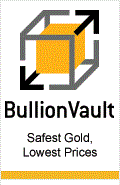 Need to send a gift?
Note: at no cost to you, I earn a small commission on purchases made via BullionVault and Amazon.com.