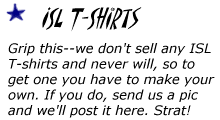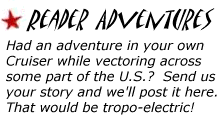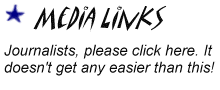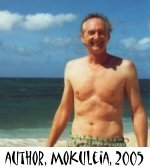 Jump in and hold on!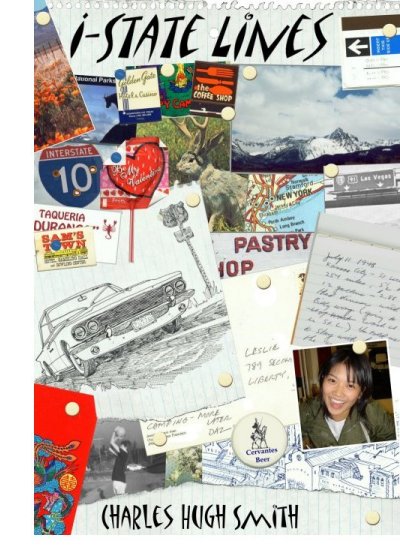 Here's what independent booksellers are saying about
I-State Lines:

"I enjoyed I-State Lines immensely. Maybe I didn't read it in time to make a Book Sense nomination, but I'm sending my comments on to them anyway.

Firstly, Charles Hugh Smith is a wonderful storyteller; his not-exactly-linear style worked for me just the way memory works: one memory sparks another, and frequently one that is only tangentially related to the original memory.

The story works on so many levels, it's hard to summarize. Summer vacationers looking for a "Road Trip" story won't be disappointed. High School and College juniors and seniors pondering their next steps will be inspired. Vietnam-era vets and those who love them will appreciate the myriad faces of the veterans we meet through Alex and Daz. People with painful family memories or relationships will identify with the Chings, and appreciate the gift Daz gives them when he takes their Lancer on his cross-county journey. My contractor buddies will love the Sacramento chapter, my farmer friends the Iowa connections, and my opera singing / actor friend in New York will identify with Daz's opening night jitters.

Perhaps the small town Iowa customers who buy this book because of my personal recommendation will see hope for our future in the Scandinavian-Hispanic-Germanic-Af-Am faces of our next generation: the blondes named Hernandez , the dark-eyed Johannsens, and the mixed race Alvonni Stone who is now a part of my own family tree."

Keri Holmes
The Kaleidoscope: Our Focus is You
112 1st Avenue NW
Hampton IA 50441

There are many ways to buy I-State Lines: directly from the publisher, or from an online bookstore, or better yet, from an independent bookseller in your own neighborhood. If there are no independent booksellers in your area, then please consider ordering from amazon.com: I-State Lines.

AUTHOR'S NOTE: I did not ask Ms. Holmes to review the book; she chose to do so on her own. Since reviews are hard to come by for new/unknown authors, and since Ms. Holmes is recommending the book to her customers, I am suggesting you buy the book from her shop.






Visit The Permanent Press website to view their current list
of novels and extensive backlist of modern and classic fiction.


The book may also be purchased from Amazon.com

or from The Permanent Press, NY
copyright © 2003-2006 by Charles Hugh Smith,
all rights reserved in all media.