Building Heights, Density and Liveability (January 21, 2006)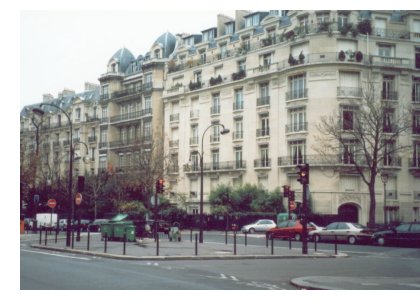 Former Paris resident and erudite reader Lou Glorie found my entry Building Heights and Arboral Roots while collecting data to support his campaign to limit building heights in Ann Arbor, Michigan. Glorie reports that Bay Area planning and architecture luminary Peter Calthorpe, a leader in New Urbanism, has proposed a city plan which allows 30-story towers in what is essentially a large college town not unlike Berkeley, CA, where I live.

I fully understand Lou's dismay, for there is a much better way to raise densities: keep buildings at a more uniform height of 4 to 6 stories. He forwarded this link to architect Leon Krier's website which I highly recommend: Building heights and critical problems of plot-ratios:
The most beautiful and pleasant cities which survive in the world today have all been conceived with buildings of between two and five floors. There is no ecologically defensible justification for the erection of utilitarian skyscrapers; they are built for speculation, short-term gain or out of pretentiousness.
As readers know from my little wEssay The Downside of Density, cities like Paris (the photo is of a typical Parisian street) with strict height limitations achieve higher densities than those which mix towers and low-rise housing like New York: New York City has a population density per square KM of 25,925, less than half that of Paris's 52,180 residents per square KM.

Bottom line: uniform buildings 4 to 6 stories in height create extremely liveable streets and neighborhoods, while highrise towers are ecologically unsound and create cold, dark uninviting streets. Towers aren't the only way to add density, nor are they the best way; they're clearly the worst way.

* * *

copyright © 2006 Charles Hugh Smith. All rights reserved in all media.

I would be honored if you linked this wEssay to your site, or printed a copy for your own use.

* * *