Who Has the Time and Motivation to Comprehend the Mess We're In? Almost Nobody (January 16, 2014)

If we don't understand the problem or the dynamics that are generating the problem, it is impossible to reach a solution or practical plan of action.

When it comes time to assess our grasp of the dynamics of this unprecedented era, how do you reckon historians will grade our collective political "leadership," intelligentsia, central state, corporate leadership and the "common man/woman" citizen? Did we rise to the occasion or did we falter, not in acting to counter the dissolution of the Status Quo, but in simply making a concerted effort to understand the tangled web of lies, corruption, perverse incentives, unintended consequences, simplistic (and utterly misguided) ideologies, not to mention the real-world limits of a supposedly limitless world, that have become the key dynamics of this era?

I suspect future historians (presuming the funding of such scholarly assessments survives) will grade all categories either F or D-. The reasons are not difficult to discern, and it behooves us to understand why we are collectively so ill-prepared to understand our era, much less fix what's broken before the whole over-ripe mess collapses in a heap.

1. Intellectual laziness. Very few people are willing to work hard enough to figure things out on their own. It's so much easier to join Paul Krugman dancing around the fire of the Keynesian Cargo Cult, chanting "aggregate demand! Humba-Humba!" while waving dead chickens than ditch reductionist, naive ideologies and actually work through an independent analysis.

2. Independent thinking is an excellent way to get fired, demoted or sent to Siberia. Though America claims to value independent thinking, this is just another pernicious lie: what America values is the ability to mask failing conventional ideas and systems with a thin gloss of "fresh thinking."

In other words, what the American state and corporatocracy value is the appearance of independent thinking, not the real thing. Since the real thing will get you fired, everyone who works for government or Corporate America masters the fine arts of producing simulacra, legerdemain and illusion. This only further obscures the real dynamics, making legitimate analysis that much more difficult.

3. Relatively few have any incentive to question authority, the state or the corporatocracy. Humans excel at figuring out which side of the bread is buttered, and who's lathering on the butter: self-interest is the ultimate human survival trait (we cooperate because it serves our self-interest to do so).

While we cannot hold the pursuit of self-interest against any individual--after all, who among us truly acts selflessly when push comes to shove?--we can monitor the monumentally negative consequences of self-interest and complicity on the systems and Commons we share.

When roughly half of all households are drawing direct cash/benefits from the central state, how many of those people are interested in doing anything that might put their place at the feeding trough at risk? Sure, people will grouse about this or that (usually related to the conviction that they deserve more or have been cheated out of "their fair share"), but as long as the government payments, direct deposits and benefits keep coming, what possible motivation is there for the recipients to devote energy to investigating the potential collapse of the gravy train?

Corporate America is no different. The store may be devoid of customers, but the employees will strive to look busy to keep the paychecks coming until the inevitable lay-off/implosion occurs. How many Corporate America employees will critique their way out of a paycheck? In an environment this difficult for job-seekers, you'd be nuts to bother figuring out why your division is failing, knowing as you do that the truth will result in the "termination with extreme prejudice" of the naive fools who presented the truth as if it would be welcome.

Does anyone seriously imagine that any employee of a bloated bureaucracy will ever voluntarily challenge the squandering of revenues when that might cost them their own paycheck, bonus, contract for their brother-in-law, etc.? A few protected people (professors with tenure, for example) can be "brave," but their "bravery" is cheap: their protestations cannot trigger termination with extreme prejudice, so the gesture of resistance is just that, a gesture.

4. Those relative few who might have a real motivation to undertake independent analysis have little time to pursue this noble project. They are working absurd hours and enduring absurd commutes. Between getting the bundles of diapers into the elevator and planning what to cook for dinner, there is precious little time or energy left for figuring out the mess we're in. Just getting to a second or third job can suck up a significant amount of time, money amd energy.

And so the busy employee/sole-proprietor/contract worker listens to NPR or some talk radio program for a few minutes, reinforcing their ideology of choice, and turns on the "news" (laughably bad propaganda churned up with "if it bleeds, it leads") as background noise and spends whatever personal time they have on Roku, Netflix, Facebook, Twitter, email, etc. seeking distraction or solace from the daily workload.

In a strange irony, there are plenty of citizens who have plenty of time (recall that Americans manage to watch 6-8 hours of TV a day), but their marginalized status and dependence on the state drains them of motivation to do anything but seek amusement and distraction.

If we don't understand the problem or the dynamics that are generating the problem, it is impossible to reach a solution or practical plan of action. In other words, the four points above doom us just as surely as the dynamics of insolvency, corruption, debt servitude, Tyranny of the Majority, etc. etc. etc.

Choose your metaphor of choice, but rearranging the deck chairs on the Titanic has a nice ironic texture in an election year, when the "news" will be focusing on rearranging the political deck chairs on the first class deck--at least when there's no celebrity ruckus or "if it bleeds, it leads" to crowd out what passes for "hard news" in a regime dedicated to the distractions of bread and circuses.


---
The Nearly Free University and The Emerging Economy:
The Revolution in Higher Education

Reconnecting higher education, livelihoods and the economy

With the soaring cost of higher education, has the value a college degree been turned upside down? College tuition and fees are up 1000% since 1980. Half of all recent college graduates are jobless or underemployed, revealing a deep disconnect between higher education and the job market.

It is no surprise everyone is asking: Where is the return on investment? Is the assumption that higher education returns greater prosperity no longer true? And if this is the case, how does this impact you, your children and grandchildren?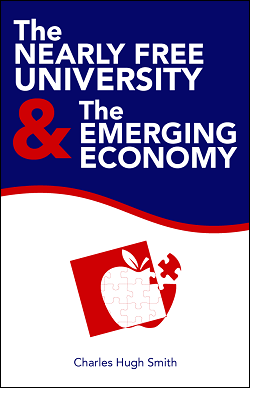 We must thoroughly understand the twin revolutions now fundamentally changing our world: The true cost of higher education and an economy that seems to re-shape itself minute to minute.
The Nearly Free University and the Emerging Economy clearly describes the underlying dynamics at work - and, more importantly, lays out a new low-cost model for higher education: how digital technology is enabling a revolution in higher education that dramatically lowers costs while expanding the opportunities for students of all ages.
The Nearly Free University and the Emerging Economy provides clarity and optimism in a period of the greatest change our educational systems and society have seen, and offers everyone the tools needed to prosper in the Emerging Economy.
---
Things are falling apart--that is obvious. But why are they falling apart?
The reasons are complex and global. Our economy and society have structural problems that cannot be solved by adding debt to debt. We are becoming poorer, not just from financial over-reach, but from fundamental forces that are not easy to identify. We will cover the five core reasons why things are falling apart: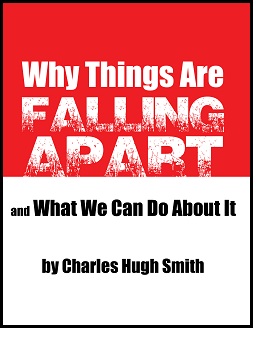 1. Debt and financialization
2. Crony capitalism
3. Diminishing returns
4. Centralization
5. Technological, financial and demographic changes in our economy
Complex systems weakened by diminishing returns collapse under their own weight and are replaced by systems that are simpler, faster and affordable. If we cling to the old ways, our system will disintegrate. If we want sustainable prosperity rather than collapse, we must embrace a new model that is Decentralized, Adaptive, Transparent and Accountable (DATA).
We are not powerless. Once we accept responsibility, we become powerful.
Read the Introduction/Table of Contents
Kindle: $9.95 print: $24

---
NOTE: Contributions/subscriptions are acknowledged in the order received. Your name and email remain confidential and will not be given to any other individual, company or agency.
| | | |
| --- | --- | --- |
| | Thank you, John S.P. ($50), for your monumentally generous contribution to this site-- I am greatly honored by your support and readership. | |
---
"This guy is THE leading visionary on reality. He routinely discusses things which no one else has talked about, yet, turn out to be quite relevant months later."
--Walt Howard, commenting about CHS on another blog.
"You shine a bright and piercing light out into an ever-darkening world."
Jeremy Beck

---
Or send coins, stamps or quatloos via mail--please request P.O. Box address.
Subscribers ($5/mo) and those who have contributed $50 or more annually (or made multiple contributions totalling $50 or more) receive weekly exclusive Musings Reports via email ($50/year is about 96 cents a week).
Each weekly Musings Report offers five features:
1. Exclusive essay on a diverse range of topics
2. Summary of the blog this week
3. Best thing that happened to me this week
4. Market Musings--commentary on the economy & global markets
5. From Left Field (a limited selection of interesting links)
At readers' request, there is also a $10/month option.
What subscribers are saying about the Musings (Musings samples here):
The "unsubscribe" link is for when you find the usual drivel here insufferable.
All content, HTML coding, format design, design elements and images copyright © 2014 Charles Hugh Smith, All global rights reserved in all media, unless otherwise credited or noted.
I am honored if you link to this essay, or print a copy for your own use.
Terms of Service:
All content on this blog is provided by Trewe LLC for informational purposes only. The owner of this blog makes no representations as to the accuracy or completeness of any information on this site or found by following any link on this site. The owner will not be liable for any errors or omissions in this information nor for the availability of this information. The owner will not be liable for any losses, injuries, or damages from the display or use of this information. These terms and conditions of use are subject to change at anytime and without notice.




Making your Amazon purchases
through this Search Box helps
support oftwominds.com
at no cost to you: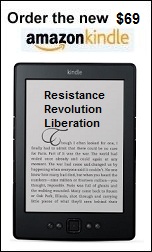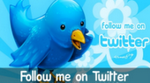 Add oftwominds.com
to your reader: