What's the Source of Soaring Corporate Profits? Stagnant Wages (June 9, 2014)


What if all the low-hanging fruit of outsourcing jobs and financialization have already been plucked by Corporate America?

The connection between soaring corporate profits and stagnant wages is both common sense and inflammatory: common sense because less for you, more for me and inflammatory because this harkens back to the core problem with the bad old capitalism Marx critiqued: that capital dominates labor and thus can extract profits even as the purchasing power of wages declines.

(What Marx missed because he was early in the cycle was capital's dominance over the central state's political machinery--a topic covered here in The Purchase of Our Republic.)

New good capitalism generates wealth for everyone via soaring profits which drives the valuations of stocks ever-higher, enriching workers' pension funds and boosting spending, some of which trickles down to those who don't own any stocks, either directly or indirectly.

Bad old capitalism trumps new good capitalism if the soaring profits are basically wages diverted to the few who own most of the financial capital. In Marx's analysis, this gradual impoverishment of labor eventually erodes capital's ability to sell products, undermining capital's ability to reap profits.

The endgame of this is obvious: once capital can no longer make profits selling goods and services and wage-earners can no longer afford to buy goods and services, the system disintegrates.

The magic "solution" of the past 40 years is to enable labor's continuing consumption with debt. And when labor is over-indebted and can no longer service more debt, then the central state (government) borrows and spends trillions of dollars to replace sagging private consumption.

This reliance on debt doesn't void Marx's endgame, it simply give it another twist: the system collapses in a credit/currency crisis rather than a labor/capital confrontation.

Longtime correspondent David P. recently submitted two charts which reflect the diversion of wages to corporate profits. Here are David's commentary and charts:
John Hussman said something interesting a while back - he was talking about whether or not the current level of corporate profits was sustainable, and he pointed out that in order to have those profits rise as a % of GDP, they had to be snatched from somewhere else. I was intrigued and asked myself, where might they be snatched from?

Hereís a chart that appears to show at least a chunk of where they came from. Wages & Salaries/GDP dropped from about 47% of GDP in 2001 down to 42.7% of GDP today. At the same time, (non-financial) corporate profits rose from about 2% to 6% of GDP. So wage earners lost 4.3%, while non-financial companies gained 4%.

There was a very steep climb in corporate profitability from 2001-2008, during the height of the housing bubble, and a brisk drop off in the chunk of the economy provided to wage earners. Perhaps - globalization? Jobs lost to China? Thatís the period where China started to really become a powerhouse. Yet after a brief drop during the recession, it's now back up to its peak levels.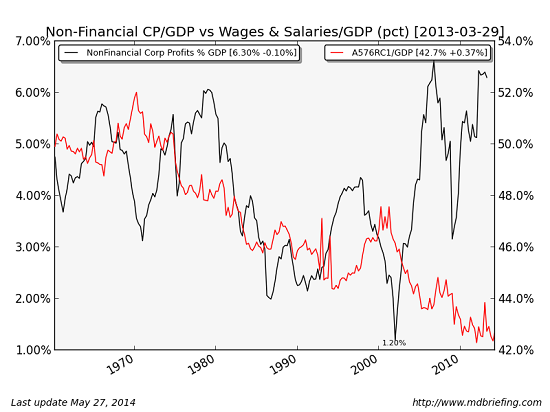 And hereís one more chart, aligning corporate profits (total) as a % of GDP - includes financial companies too. Notice how the S&P 500 (SPX) tends to follow (more or less) the profits skim off the economy. The linkage isnít there during the 1995-2000 period, but it sure is for the rest of the period. So - unless and until the corporate skim drops as a % of GDP, I think our S&P 500 (SPX) is going to remain elevated.

Can this Corporate Profits/GDP series grow to the sky? I donít know. But it is certainly doing pretty well right now. A combination of outsourcing and low rates = a great corporate environment for profits, taken from savers and wage-earners.

Who do we blame? Debt constructed from the housing bubble (which went to increase financial corp profits) as well as outsourcing, which allowed companies to snatch that % of GDP from workers (increasing non financial corp profits).

So to Hussmanís point - is this sustainable? As long as work continues being outsourced, unemployment is relatively high (i.e. wage pressures are low) and as long as the debt remains intact, I think it is.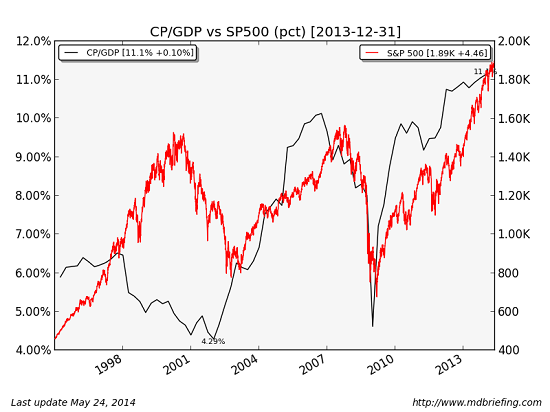 Thank you, David, for the charts and commentary. I think David's conclusion raises two further questions:
1. What if all the low-hanging fruit of outsourcing jobs and financialization have already been plucked by Corporate America?
2. What happens when wage-earners can no longer substitute debt for earned income to sustain their consumption?
If these two conditions are running out steam, then the endgame of corporate profit growth is closer than we might imagine.
Administrative note: due to family obligations, email replies will be near-zero for the next week or so. Thank you for your understanding.


---
---
---
Get a Job, Build a Real Career and Defy a Bewildering Economy
(Kindle, $9.95)(print, $20)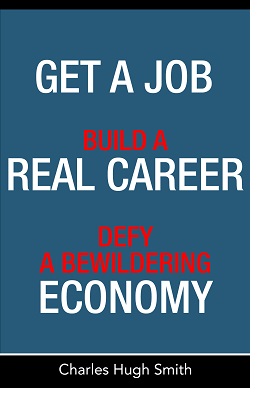 Are you like me?
Ever since my first summer job decades ago, I've been chasing financial security. Not win-the-lottery, Bill Gates riches (although it would be nice!), but simply a feeling of financial control. I want my financial worries to if not disappear at least be manageable and comprehensible.
And like most of you, the way I've moved toward my goal has always hinged not just on having a job but a career.
You don't have to be a financial blogger to know that "having a job" and "having a career" do not mean the same thing today as they did when I first started swinging a hammer for a paycheck.
Even the basic concept "getting a job" has changed so radically that jobs--getting and keeping them, and the perceived lack of them--is the number one financial topic among friends, family and for that matter, complete strangers.
So I sat down and wrote this book: Get a Job, Build a Real Career and Defy a Bewildering Economy.
It details everything I've verified about employment and the economy, and lays out an action plan to get you employed.
I am proud of this book. It is the culmination of both my practical work experiences and my financial analysis, and it is a useful, practical, and clarifying read.
Test drive the first section and see for yourself. Kindle, $9.95 print, $20
"I want to thank you for creating your book Get a Job, Build a Real Career and Defy a Bewildering Economy. It is rare to find a person with a mind like yours, who can take a holistic systems view of things without being captured by specific perspectives or agendas. Your contribution to humanity is much appreciated."
Laura Y.

---
NOTE: Contributions/subscriptions are acknowledged in the order received. Your name and email remain confidential and will not be given to any other individual, company or agency.
| | | |
| --- | --- | --- |
| Thank you, Brian R. ($75), for your stupendously generous contribution to this site -- I am greatly honored by your support and readership. | | Thank you, Karl L. ($50), for your splendidly generous contribution to this site -- I am greatly honored by your longstanding support and readership. |
---
"This guy is THE leading visionary on reality. He routinely discusses things which no one else has talked about, yet, turn out to be quite relevant months later."
--Walt Howard, commenting about CHS on another blog.
"You shine a bright and piercing light out into an ever-darkening world."
Jeremy Beck

---
Contributors and subscribers enable Of Two Minds to post 275+ free essays annually. It is for this reason they are Heroes and Heroines of New Media. Without your financial support, the free content would disappear for the simple reason that I cannot keep body and soul together on my meager book sales alone.
Or send coins, stamps or quatloos via mail--please request P.O. Box address.
Subscribers ($5/mo) and those who have contributed $50 or more annually (or made multiple contributions totalling $50 or more) receive weekly exclusive Musings Reports via email ($50/year is about 96 cents a week).
Each weekly Musings Report offers five features:
1. Exclusive essay on a diverse range of topics
2. Summary of the blog this week
3. Best thing that happened to me this week
4. Market Musings--commentary on the economy & global markets
5. From Left Field (a limited selection of interesting links)
At readers' request, there is also a $10/month option.
What subscribers are saying about the Musings (Musings samples here):
The "unsubscribe" link is for when you find the usual drivel here insufferable.
Dwolla members can subscribe to the Musings Reports with a one-time $50 payment; please email me if you use Dwolla, as Dwolla does not provide me with your email.
The Heroes & Heroines of New Media:
oftwominds.com contributors and subscribers
---
All content, HTML coding, format design, design elements and images copyright © 2014 Charles Hugh Smith, All global rights reserved in all media, unless otherwise credited or noted.
I am honored if you link to this essay, or print a copy for your own use.
Terms of Service:
All content on this blog is provided by Trewe LLC for informational purposes only. The owner of this blog makes no representations as to the accuracy or completeness of any information on this site or found by following any link on this site. The owner will not be liable for any errors or omissions in this information nor for the availability of this information. The owner will not be liable for any losses, injuries, or damages from the display or use of this information. These terms and conditions of use are subject to change at anytime and without notice.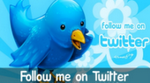 Add oftwominds.com
to your reader:




Making your Amazon purchases through this Search Box helps support oftwominds.com at no cost to you:



search my site: