Complacency (July 6, 2005)


An elderly friend of ours gave us a scare the other day. A long-time but very careful diabetic, she was found lapsing into unconscious by another friend who happened to be joining her for lunch that day. Despite her many years of careful monitoring and control of her insulin levels, she'd drifted into hypoglycemia (low blood sugar), and lost consciousness. Who knows what might have happened had she not been found early in the episode.

She was surprised and mortified by the complacency which led to her collapse, and I sympathized with her for my own reasons. Just the previous day, I'd been rushing somewhere and driving too fast on city streets. Rounding a bend, I came on a pedestrian crossing midblock. I was able to brake and avoid the man, but if I'd been going a little faster or paying less attention, I might have hit him. This shook me from the easy complacency we enter as "safe drivers": no accidents in 32 years on the road, only one ticket (at 19, for turning right on a red light when a poorly lit sign precluded that otherwise legal turn), so I'm a model driver, right? Not at all, if I allow complacency to loosen my attentiveness and caution.

Bad things can happen very quickly. Last month I was driving down a main city street which is divided by a high-curbed center strip of lawn. I noticed a vehicle in oncoming traffic acting erratically, and as I watched, the car veered against the curb, jumped onto the grassy divide and spun toward us. I instinctively pulled to the right and then watched in horror as the car just missed us and plowed head-on into the vehicles directly behind us, causing a five-car wreck in a matter of perhaps 3 seconds. At city-street speeds, I reckon no one was seriously hurt, but no doubt it was a traumatic (and expensive) accident for those hit.

We cannot control our exposure to life's vissitudes, but complacency is surely their best ally.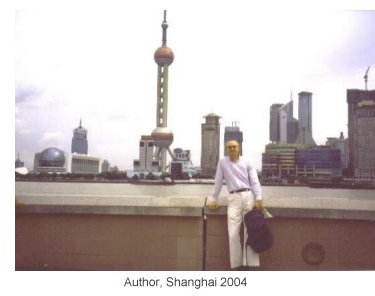 Speaking of complacency, there's an excellent piece in today's S.F. Chronicle on China's environmental challenges. The conclusion is the same reached in my own survey of China's environmental problems: that the enforcement of progressive-sounding statutes is impossible in a political structure in which corrupt local authorities hold all the levers of day-to-day decision-making.


Given the horrendously inefficient nature of China's power grid and industrial plant, you have to wonder how much energy could be saved if the Chinese government were to invest the same billions they're spending to buy up petroleum assets on conservation/efficiency/pollution improvements to their infrastructure. Given that China expends something on the order of 4 times as much energy as the developed world per unit of GDP, the calculation is rather easy: China would pocket vastly more fossil fuels by making its infrastrucure more efficient than it ever can by investing in oil companies. But as the saying goes, that's too much like right, so China will continue to follow the West's profligate wastrel ways rather than learn from our wasteful mistakes.

* * *

copyright © 2005 Charles Hugh Smith. All rights reserved in all media.

I would be honored if you linked this wEssay to your site, or printed a copy for your own use.

* * *