Waimea Canyon, Yosemite, Camping & Pancakes (May 20, 2006)


I received a number of good guesses about yesterday's "where is this?" quiz--the Snake River canyon, Zion, Bryce, Copper Canyon in Mexico--and while it certainly bears a strong resemblance to some of those wonderful sights, this canyon is elsewhere in the continental U.S.

A more distant park--Waimea Canyon on the island of Kauai, Hawaii--drew one guess and one intriguing mystery. My friend and Ka'a'awa photographer / blogger par excellence Ian Lind sent along this link to a photo of Waimea Canyon taken in 1953 on a family vacation with this comment: "I'm not sure where your mystery park is, but they stole the old railing from Waimea Canyon!" Take a look and decide for yourself--and while you're visiting Ian's site, be sure to explore his other "old kine pics" of Hawaii, his Ka'a'awa sunsets and sunrises, and if you are either a dog or cat person (or both), then his photos of "mornin' dogs" and his own family of felines will make you smile.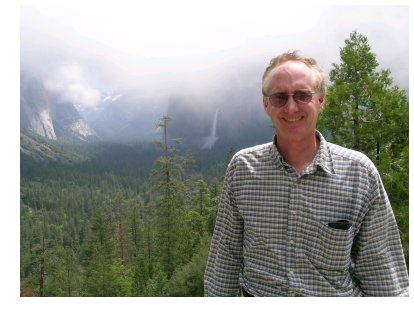 The great thing about this mystery park is the camping--and the pancakes. The two are of course related. There's no place to get "store-bought" pancakes in the park--you make your own over a little Coleman stove. I have to report that, more by luck than skill, I mixed up the the best pancakes of my life at our campsite in this mystery park. (These photos are not from the mystery park; they're of Yosemite Valley, from a 2005 hiking trip with my good buddy Jim Erler.)

You know the secret to light pancakes, right? You separate the yolk from the whites of the eggs, and then beat the whites until they form soft peaks. Quickly fold the beaten whites into the batter at the last moment and voila, you get extra-light pancakes which rise ever so fluffily in the pan.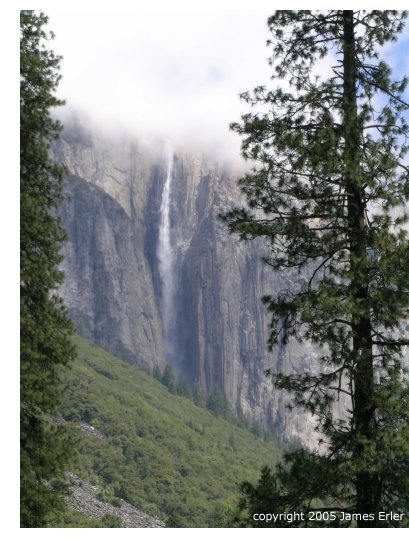 I didn't bother that morning--it was mid-May but still quite cold, and it had taken the sun warming the tent to rouse me from the sleeping bag. The water jug had a crust of ice on top but, hey, it's fun to be cold sometimes...get the water hot for coffee and then quickly assemble the pre-measured ingredients for the pancake mix.

Perhaps it was the altitude, or the crisp morning air, I'm not sure, but those were the lightest, tenderest pancakes ever. Those of you who camp know that everything tastes better when you're camping--partly because it takes a lot of movement to get the camp set up, partly because the outdoors inspires a healthy hunger and partly because it forces you into a very basic form of cooking.

Only a few other campers ventured into this park in May, so we had the campground to ourselves. That's ideal, of course, but even camping in busy Yosemite Valley in May has its rewards.

While camp cooking tastes wonderful in Yosemite, too--there's a walk-in campground for tent campers on the east side of the valley, and so-called tent-cabins by the river--it's also great fun to put on your clean duds and saunter down to the Ahwahnee Hotel for their Sunday Brunch. The morning walk stimulates your appetite something fierce, and the brunch fortifies you for a good long hike up to Vernal Falls and Nevada Falls. Here's the Official Yosemite National Park website if you want to plan your next visit.

If you'd like to solve the mystery park's location, check Chapter Six of my little novel I-State Lines for a big clue. Of course our two heroes are camping; the book is, after all, an exploration not just of the great American landscape but of that great American virtue, self-reliance.


For more on this subject and a wide array of other topics, please visit my weblog.







copyright © 2006 Charles Hugh Smith. All rights reserved in all media.

I would be honored if you linked this wEssay to your site, or printed a copy for your own use.