Globalization's Few Winners and Many Losers
July 20, 2016
Quality, quality of life, and well-being are not easily quantified, so they are ignored.
I often write about the Tyranny of Price, the rarely examined assumption that lower prices are all that matters.
Thanks to the Tyranny of Price, the quality of many goods has plummeted. Obsolescence is either planned or the result of inferior components that fail, crippling the entire product. As correspondent Mark G. has observed, the poor quality we now accept as a global standard wasn't available at any price in the 1960s-- such poor quality goods were simply not manufactured and sold.
There is another even more pernicious consequence of the Tyranny of Price: globalization, which makes two promises to participants: 1) lower prices everywhere and 2) manufacturing work that will raise millions of poor people in developing economies out of poverty.
Globalization is presented as a win-win solution: the developed countries get cheaper goods and the developing world get the benefits of industrialization.
But now a new study, Poorer Than Their Parents? Flat or Falling Incomes in Advanced Economies, finds that globalization has been a bad deal for 80% of the people in developed economies, as their income and wealth has stagnated or declined.
A Cheerleader for Globalization Has Second Thoughts: A new study from the McKinsey Global Institute finds that changes in the world economy have left many people worse off..
The McKinsey report focuses on the 540 million residents of developed nations who have lost ground in the era of globalization. But if we look at the terrible pollution in China, we find that rapid industrialization hasn't been as win-win for developing nations as advertised.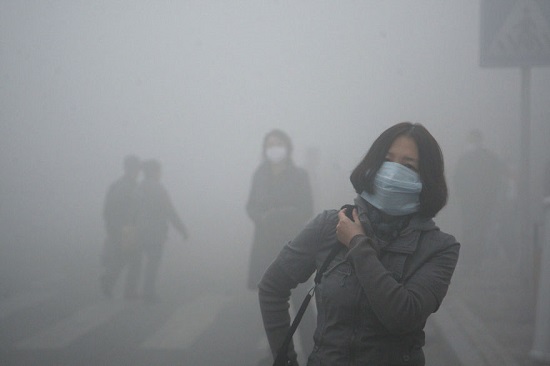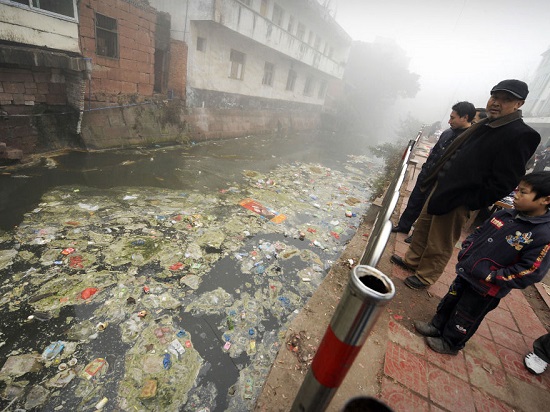 The mainstream cheerleaders of globalization have been forced to accept that globalization exacerbates wealth/income inequalities by boosting the rewards for the 20% who benefit from global markets and capital-friendly central bank policies (zero interest rates and quantitative easing) that have pushed asset valuations to incredible bubble heights around the world.
Domestically, the American ruling class and the mainstream punditry are struggling to square the circle, that is, defend the globalization of the U.S. economy that has greatly enriched corporations, the wealthy and the top 5% of the work force but also alleviate the stagnation in the incomes and wealth of the bottom 80%.
Correspondent Graham R. summed up the situation very succinctly in a recent email:
"Focusing on the minimum wage is a false flag. The society as a whole is now stressed at every level because Globalism has promised us cheaper prices at the cost of destroying societal structures and their meaning for its members."
Graham identifies a key consequence of globalization that the mainstream media has ignored: the erosion of social/economic structures that supported communities and provided purpose, meaning and stability to their residents.
When price is all that matters, factories and offices are closed overnight and the work is shipped elsewhere. When production costs go up, the production is moved to another locale.
In this environment, employees are competing with workers globally, which suppresses wages everywhere. Since global corporations have gained political power in globalization, they can buy lobbying and political influence that raises the cost of commerce for small businesses--a process known as regulatory capture that erects walls that stifle competition.
Regulatory capture is the inevitable result of globalization's rewarding of capital and erosion of labor.
Price is not the sole absolute good. Price is only one kind of information. Since price is easily quantified and converted into any currency, it has achieved total dominance in markets and mindspace. Quality, quality of life, and well-being are not easily quantified, so they are ignored. Stagnation, insecurity and a loss of social cohesion are the inevitable result once price is all that counts.


This essay was drawn from Musings Report 29. The weekly Musings Reports are emailed exclusively to subscribers and major contributors ($5/month or $50 annually).
My new book is #10 on Kindle short reads -> politics and social science: Why Our Status Quo Failed and Is Beyond Reform ($3.95 Kindle ebook, $8.95 print edition) For more, please visit the book's website.
---
NOTE: Contributions/subscriptions are acknowledged in the order received. Your name and email remain confidential and will not be given to any other individual, company or agency.
| | | |
| --- | --- | --- |
| | Thank you, G. Wayne A. ($20), for yet another superbly generous contribution to this site-- I am greatly honored by your steadfast support and readership. | |
---