Housing/Design

Urban Design

Business Park 2.0--Workplace Housing
(May 2006)

What San Francisco Didn't Learn from the '06 Quake (April 2006)

Loft Ambitions: Real Live-Work in a Former Ford Plant (March 2006)

A New Urbanist Town Rises in Hercules, CA (March 2005)

Transit Villages (August 2004)
San Francisco Chronicle Magazine

New Urbanism: Hercules, CA (2001)



Residential Design

Asia

China Ironies: An American Architect's Home in Suzhou (2005)

Japanese Apartment Design (2004)

The Japanese Way (of Bathroom Design) (2003)



U.S.A.

Best Remodel Might Be None At All (2006)

Building for the Next Generation (2006)

The Art of Craft: Berkeley Mills (2006)

Right Side of the Tracks: Affordable Housing (contributor)(2005)

The Art of Fence Building (2005)

Designing Homeless Shelters (2004)

Nelson-Yoshida Residence
(Home Remodeling Magazine) 2002

Co-Housing (2002)

S.F. Boathouse (2002)

Affordable Housing (Part One) (2001)
Affordable Housing (Part Two) (2001)



Landscape Design

Bel Paesaggio: California Vineyard Landscapes (May 2005)
San Francisco Chronicle Magazine



Green Building

Green Building and LEED (June 2005)

Green technologies (June 2005)



Green building resources

Technologies

Turning Up The Heat
(non-toxic pest control) (2003)

Ubicomp (Ubiquitous Computing) (2001)

Geoexchange Systems (2001)



Real Estate

Bay Area Real Estate: All Signs Point To A Top (2003)



San Francisco Chronicle archives

2001 (34 articles) 2002 (12 articles)
2003 (5 articles) 2004 (7 articles)

2005 (12 articles) 2006 (10 articles)




From the Hearst S.F. Examiner:

Design Review: A "Good Idea" Runs Amok
(June 2000)




Columns from the S.F. Examiner
"Designing Minds" series:

The Overkill Syndrome (1999)

Well Designed Additions (1999)

Design Brainstorming (2000)

To Help or Not? (2000)

Chinese Courtyards (2000)

Good Ideas From Abroad (2000)




In the Hearst Examiner Archives:
1995
1996
1997
1998
1999
2000

Website Designs

From January 1998 on, I've engaged in a number of website designs employing hand-coded HTML and Javascript. Take a peek if you have any interest in that sort of thing.




Music

Over the years I've played rhythm and lead guitar on a number of jams which were recorded for our amusement, as well as on Mike Dakota's witty send-up of President George Bush, "King George Is Back." The
tunes will play in Windows Media Player (or your default player).

King George Is Back (studio)

All Along the Watchtower (jam)

Under My Thumb (jam)

Commentary

Asia
Bangkok Postcard (2001)
Shanghai Postcard (2001)
Japan's Runaway Debt Train (2001)
Shanghai Postcard II (2004)
China: An Interim Report: Its Economy, Ecology and Future (June 2005)
archives of all Asia-related articles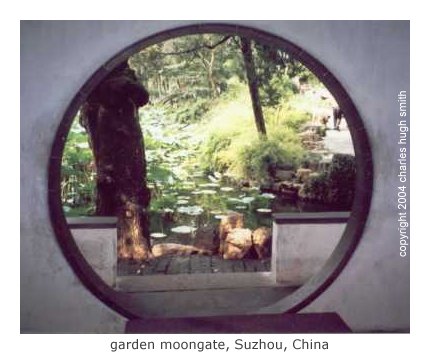 U.S. Economy
What This Country Needs Is A . . . Good Recession
(January 2005)
(commentaries: March 12 & June 3, 2005)
Breakdown: What the Stock Market Is Telling Us
(commentary added March 31, 2005)
S.F. Bay Area Real Estate: Setting Up for a Fall
archives of all economic topics

U.S. Politics
Is This A Nation At War?
A Nation in Denial
archives of all political topics
Would you like to reprint one of my articles? It's easy--just email me for permission.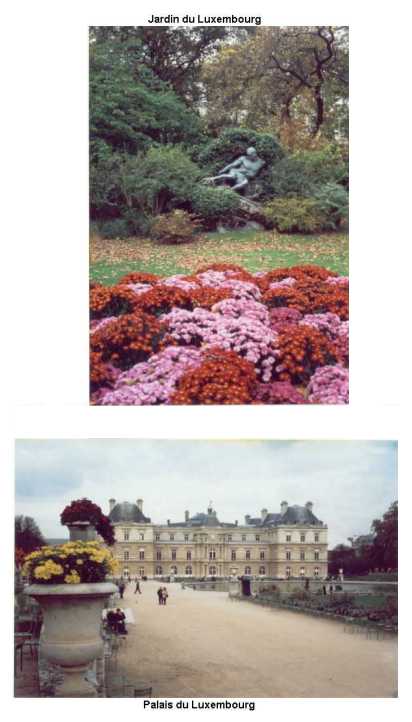 Photos from my transect of Paris (2004)

Fiction

My novel I-State Lines was published in May 2006 by Permanent Press, NY. Just for kicks, Read the first chapter (approximately seven pages), or sample stories from the book.


As a bit of a lark, I'm also writing a serialized novel for young readers, Claire's Great Adventure, or Her Sixteenth Summer.


All contents, images and coding copyright © 2005-2008 by Charles Hugh Smith