Peak Oil and Soil (April 30, 2011)


The causal connections between Peak Oil, soil and food are key to understanding the risks facing the nation and world.

There are dozens of timeless guest essays in the thousands of pages of oftwominds.com archives, and I want to share some of them with new readers.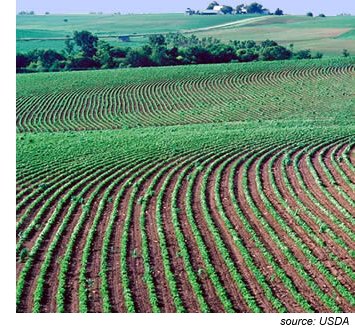 Peak Oil and Soil (August 1, 2007) by Eric Andrews is a wonderfully succinct explanation of the connection between Peak Oil and its offspring, Peak Soil and Peak Food. Relying on the centralized powers of Big Agriculture and Big Government to "save us" might not be a wise strategy; there are decentralized paths to a less risky, more sustainable mode of food production.
Here are the first few paragraphs; click on the link to read the full essay.
When discussing the value of soil especially in the context of Peak Oil, the devil is in the details.

There are two parts to this: First is that readers may not realize the gravity of the situation concerning food and Peak Oil. There is a wing of the Peak Oil argument that statistically demonstrates how food presently can be said to be a form of oil. Numbers run as high as 10 calories of oil per calorie of food, which with 2,000 mile Caesar salads from California and 10,000 mile apples from New Zealand, is not hard to believe.

In fact, every step of the food chain rests entirely on oil and cheap energy: seed production and storage; plowing and planting via diesel tractors; irrigation of the desert by diesel pumps; fertilizer created from natural gas, without which tired fields that have no natural tilth or manure could not otherwise produce; pesticides and herbicides created from oil and applied with tractors; the harvest by diesel combine and shipped by semi from remote areas; the drying of grain or year-round cold storage; shipping by truck center to the mill and then the grocery where coolers and air conditioning with computer registers and just-in-time inventory again support the entire process.

In fact, there is less than a week's supply of food in the entire food chain, while consumers—in contrast to America before 1960--hold less than a week's worth of food at home in their refrigerators.

The "Green Revolution", which ended the famines of the 70s, could arguably be said to be a result of eating oil. The logical conclusion is that without cheap oil, we must again return to those times, except with 1/3 more population.
Excerpted from Peak Oil and Soil.


Readers forum: DailyJava.net.





Order Survival+: Structuring Prosperity for Yourself and the Nation (free bits) (Mobi ebook) (Kindle) or Survival+ The Primer (Kindle) or Weblogs & New Media: Marketing in Crisis (free bits) (Kindle) or from your local bookseller.
Of Two Minds Kindle edition: Of Two Minds blog-Kindle
---

"This guy is THE leading visionary on reality. He routinely discusses things which no one else has talked about, yet, turn out to be quite relevant months later."
--Walt Howard, commenting about CHS on another blog.

---
NOTE: contributions are acknowledged in the order received. Your name and email remain confidential and will not be given to any other individual, company or agency.
| | | |
| --- | --- | --- |
| Thank you, Carl T. ($5/mo), for your wondrously generous subscription to this site-- I am greatly honored by your support and readership. | | Thank you, David D. ($10), for your much-appreciated generous contribution to this site-- I am greatly honored by your support and readership. |
---
Or send him coins, stamps or quatloos via mail--please request P.O. Box address.
Subscribers ($5/mo) and contributors of $50 or more this year will receive a weekly email of exclusive (though not necessarily coherent) musings and amusings, and an offer of a small token of my appreciation: a signed copy of a novel or Survival+ (either work admirably as doorstops).
At readers' request, there is also a $10/month option.
The "unsubscribe" link is for when you find the usual drivel here insufferable.
Your readership is greatly appreciated with or without a donation.
---
For more on this subject and a wide array of other topics, please visit my weblog.





All content, HTML coding, format design, design elements and images copyright © 2011 Charles Hugh Smith, All rights reserved in all media, unless otherwise credited or noted.

I would be honored if you linked this essay to your site, or printed a copy for your own use.









Making your Amazon purchases
through this Search Box helps
support oftwominds.com
at no cost to you: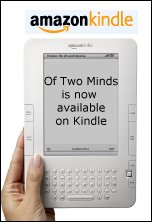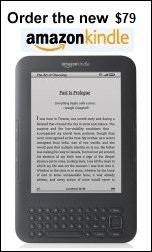 Add oftwominds.com to your reader: