The Federal Reserve's VISA Card Statement (November 24, 2010)


The Federal Reserve's VISA credit card account offers a rare glimpse into the inner workings of the secretive Fed.

This leaked transcript of the Federal Reserve's VISA credit card account provides a treasure-trove of insight into the Fed's recent actions. Nothing reveals a person or institution quite so indelicately as a list of credit purchases.



---

Federal Reserve
20th St. and Constitution Ave. NW
Washington, DC, 20551

VISA Credit Card Statement
Global Empire account

Minimum Payment Warning: If you make only the minimum payment each period, you will pay more interest and it will take you longer to pay off your balance.
---
VISA CARD POINTS SUMMARY
Previous points balance: 1,200,010,000,000
Points earned on Central Planning/Intervention in Capital Markets: 1,200,000,000,000
Points earned on entertainment and everyday purchases: 10,000,000
Choose from travel, gift certificates, magazine subscriptions and Global Empire perquisites. To redeem your points, go to VISA.com/global.empire.accounts/.
---
PURCHASES
---
10/30/10 JEKYLL ISLAND LODGE (Luxury suites)
$24,000.00
10/30/10 HOLLOWEEN SPECIALTIES INC.
("Frightful Economists" package of masks: Friedman, Marx, Ricardo and Keynes)
$120.00
10/30/10 TED's WOOD SUPPLY (one cordwood bonfire plus starter)
$500.00
10/30/10 HOUSE OF EFFIGIES (one effigy of Ron Paul, flammable model)
$900.00
11/5/10 U.S. TREASURY
(U.S. bonds, Mixed selection of maturities, POMO-ready package)
$600,000,000,000.98
11/7/10 FANNIE MAE
(Junior tranches of defaulted mortgages, priced at nominal value)
$200,000,000,000.00
11/7/10 CAPITAL PHARMACY (12 prescriptions of Hopium)
$179.31
11/8/10 DEPAUL HOSPITAL
(Emergency room services, treatment of Hopium overdose)
$1,888.17
11/9/10 HOUSE OF VOODOO
(one Ron Paul doll, 13 voodoo pins and book of incantations)
$39.95
11/10/10 ORACLE BONES DIVINATION SERVICE
(one consultation on the global economy)
$600.00
11/12/10 SWINDLE, BOOZ AND SYCOPHANT, PUBLIC RELATIONS
(one "Blame China" global media package)
$1,175,000.00
11/12/10 K STREET SERVICES, LLC
(lease of 125 members of Congress, with option to purchase)
$4,250,000.00
11/13/10 CONFLICT RESOLUTION COUNSELING, INC
(Irreconcilable Differences package, for groups of 12 or less)
$6,000.00
11/15/10 NEW DAWN PSYCHIATRIC SERVICES
(continuing treatment of severe Napoleonic Complex, disassociation from financial realities syndrome and chronic stress)
$12,000.00
11/16/10 AMAZON, INC.
--Reinventing Collapse: The Soviet Example and American Prospects
--Central Planning for Dummies (The Lenin Institute)
--Coup d'État: A Practical Handbook
-- The (Mis)behavior of Markets
--Obedience to Authority: An Experimental View
--Propaganda
--Buying Fortified Caribbean Enclaves (Elites Survival Press)
$160.00
11/16/10 UNIVERSITY OF ORLANDO (Disneyland campus)
(PhD in Economics, 3-month online program)
$36,000.00
11/17/10 CARIBBEAN ISLAND PROPERITES (Cayman islands)
(Private island with secure compound, communications and hardened bunker)
$18,000,000.00
11/18/10 TEDDY BEARS ONLINE
(12 supersoft "I need a hug" toy bears, made in China)
$260.00
---
If you would like to post a comment where others can read it, please go to DailyJava.net, (registering only takes a moment), select Of Two Minds-Charles Smith, and then go to The daily topic. To see other readers recent comments, go to New Posts.

Order Survival+: Structuring Prosperity for Yourself and the Nation and/or Survival+ The Primer from your local bookseller or from amazon.com or in ebook and Kindle formats. A 20% discount is available from the publisher.
Of Two Minds is now available via Kindle: Of Two Minds blog-Kindle
---

"This guy is THE leading visionary on reality. He routinely discusses things which no one else has talked about, yet, turn out to be quite relevant months later."
--Walt Howard, commenting about CHS on another blog.

---
NOTE: contributions are acknowledged in the order received. Your name and email remain confidential and will not be given to any other individual, company or agency.
| | | |
| --- | --- | --- |
| Thank you, Michael J. M. ($75), for your monumentally generous contribution to this site-- I am greatly honored by your support and readership. | | Thank you, Jean F. ($25), for your remarkably generous contribution to this site-- I am greatly honored by your support and readership. |
Or send him coins, stamps or quatloos via mail--please request P.O. Box address.
Your readership is greatly appreciated with or without a donation.
---
For more on this subject and a wide array of other topics, please visit my weblog.







All content, HTML coding, format design, design elements and images copyright © 2010 Charles Hugh Smith, All rights reserved in all media, unless otherwise credited or noted.

I would be honored if you linked this wEssay to your site, or printed a copy for your own use.









Making your Amazon purchases
through this Search Box helps
support oftwominds.com
at no cost to you: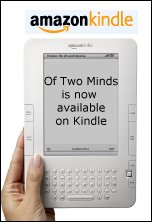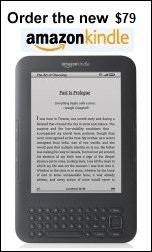 Add oftwominds.com to your reader: