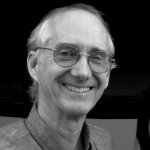 search my site:
Kama Sutra Cadillac (print edition $12.99)
Kama Sutra Cadillac (Kindle download, $1.98)
Readers Journal
What's for Dinner
at Your House?
barley soup, shepherd's pie, baked pork and more
Popular Essays
Novels/Fiction
6 Novels, free stories
Featured Books
Weblogs & New Media: Marketing in Crisis
Four Arguments for the Elimination of Television
In the Absence of the Sacred: The Failure of Technology and the Survival of the Indian Nations
World on Fire: How Exporting Free Market Democracy Breeds Ethnic Hatred and Global Instability
The Works: Anatomy of a City
Fooled by Randomness
The Blue Death: Disease, Disaster, and the Water We Drink
Featured Films
International:

The Road Home

China
American Splendor

U.S.A.
All About My Mother

Spain
The World of Apu

India
Iron Ladies

Thailand
The Mirror

Iran
Lessons of Darkness / Fata Morgana

Germany (documentary)
My Neighbor Totoro

Japan (animation)
I'm Not Scared

Italy
My Father's Glory

France
Siberiade

Russia
Archives
Hundreds of essays on dozens of topics:
2007
2005-2006
Readers Journal archives:

January 2009 entries:

Is the Internet Really Free?
(January 31, 2009)

Friday Quiz: The Fortunate 400
(January 30, 2009)

Endgame 8: Energy, Debt and Bonds
(January 29, 2009)

Endgame 7: The Dollar, Bad Money and Purchasing Power
(January 28, 2009)

Endgame 6: Housing As Shelter, Not Speculation
(January 27, 2009)

Endgame 5: Maintaining a Facade of "Free Market Capitalism"
(January 26, 2009)

Rethinking Nuclear Power
(January 24, 2009)

Friday Quiz: How Much Gold Does the U.S. Government Own?
(January 23, 2009)

Endgame 4: Agriculture, Resource Extraction and Famine
(January 22, 2009)

Endgame 3: The End of (Paying) Work
(January 21, 2009)

Endgame 2: The Injury Analogy
(January 20, 2009)

Endgame 1: Chess and Taxes
(January 19, 2009)

More on Feedback-Free Regulatory Structures
(January 17, 2009)

Content and the Media: Be Careful What You Wish For
(January 16, 2009)

The U.S. Economy: Increasingly Marginal Returns
(January 15, 2009)

Innovation Comes in Many Forms
(January 14, 2009)

Introducing Denial Journal
(January 13, 2009)

A Chartist Speculation: DJIA and Bank of America
(January 12, 2009)

Status Report on this Site
(January 10, 2009)

Trends for 2009: Solutions Abound--On the Micro-Scale
(January 9, 2009)

Trends for 2009: "Same Old, Same Old:" Borrow and Spend, Until We Can't
(January 8, 2009)

Trends for 2009: "Voluntary Poverty"
(January 7, 2009)

Trends for 2009: Discussion Begins on Means Testing and Rationing of Entitlements
(January 6, 2009)

Trends for 2009: Generational Optimism
(January 5, 2009)

January 2008 entries











Heroes and Heroines of New Media--2009

Financial contributors who have made multiple donations to this modest site or a donation of $40 or more this year. If such a generous madness strikes you, I offer you a small token of my appreciation: a signed copy of any of my seven books. Thank you for your ongoing support and encouragement.


| | | | | | |
| --- | --- | --- | --- | --- | --- |
| Jim S. | Mark K. | Kenneth W. | Kevin F. | Kurtis P. | James R. |
| William T. | Cheryl A. | Eugenio M. | Daniel H. | Don E. | Bill K. |
| Nathan G. | William L. | | | | |
Our Financial Contributors--2009
Thank you all for your gracious and generous support of this modest site.
| | | | | | |
| --- | --- | --- | --- | --- | --- |
| Peter F. | T.L. | Jim S. | Ross R. | Richard D. | Mark K. |
| Kenneth W. | Gene M. | Thomas Y. | Don P. | Kevin F. | Kurtis P. |
| Ari S. | Charles W. | James R. | Francis I. | William T. | Peter M. |
| Lawrence C. | Faith A. | Ranga B. | John I. | Jennifer F. | Douglas K. |
| Steve B. | Marcus A. | Anastasus D. | Cheryl A. | Eugenio M. | Jonathan H. |
| Daniel H. | James A. | Don E. | Ian M. | Bill K. | James C. |
| Preston T. | Nathan G. | Judas Z. | Robert H. | Katherine R. | Rory V. |
| William L. | Don K. | Howard L. | John G. | Mark M. | Robert P. |





All content, HTML coding, format design, design elements and images copyright © 2008 Charles Hugh Smith, All rights reserved in all media, unless otherwise credited or noted.


Extra-Special Bonus Aphorisms:

"There is no security on this earth; there is only opportunity." (Douglas MacArthur)
"Economic history is a never-ending series of episodes based on falsehoods and lies, not truths. It represents the path to big money. The object is to recognize the trend whose premise is false, ride that trend, and step off before it is discredited." (George Soros)

"To endure is greater than to dare; to tire out hostile fortune; to be daunted by no difficulty; to keep heart when all have lost it -- who can say this is not greatness? (William Makepeace Thackeray, recommended by U.Doran)
"Daydreams of a fair world which would treat him according to his real worth are the refuge of all those plagued by a lack of self-knowledge." (Ludwig von Mises)
"The way of the Tao is reversal." (Lao Tzu)

"Chance favours the prepared mind." (Louis Pasteur)

"It is neither necessary to hope to undertake, nor to succeed to persevere." (William of Orange)

"You must have a willingness to do something when everyone else is petrified. You must learn the lesson of following logic over emotion." (Warren Buffett)

"Success consists of going from failure to failure without loss of enthusiasm." (Winston Churchill)

"Where there is ruin, there is hope for treasures." (Rumi)
"May a fair road always be open to you." (CHS, April 2, 2006)
"A healthy homecooked family meal and a home garden are revolutionary acts." (CHS, May 2008)
"Greed is a wonderful motivator but fear works much faster." (Riley T., Sept. 2008)
"You don't miss what you no longer want." (CHS, August 2008)
"Food is wealth, health is wealth, energy is wealth; all else is illusion." (CHS, December 15, 2008)
"Democracy can be likened to two wolves and one lamb voting on what to have for lunch." (Benjamin Franklin, submitted by Tim B.)







Why I gratefully accept donations and why you might want to donate:
A 95-minute movie with 10 minutes of ads and a small popcorn costs $20. If you enjoyed this site for at least 2 hours this year, and you donate $20, you already received more entertainment than you did from the movie. The other 100+ hours of enjoyment you receive here is FREE.
You have the immense moral satisfaction of aiding a poor dumb writer who seeks to inform, entertain and amuse you.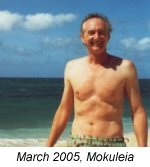 search my site:



Our Kindle list:
(digital downloads)
Weblogs & New Media: Marketing in Crisis ($4)
Claire's Great Adventure ($1.98)
Of Two Minds ($1.98)
Kama Sutra Cadillac ($1.98)
I-State Lines ($8)


Our eBook list:
(digital downloads)
Weblogs & New Media: Marketing in Crisis-Mobipocket version
($5) eBook version, for digital download to computers, PDAs and other mobile digital devices; To read the eBook, you will need to download the free Mobipocket reader; it only takes a moment.


Our print books:
(via amazon.com)
Weblogs & New Media: Marketing in Crisis
$10.99
Leverage the Web
Claire's Great Adventure
$16.99
2 girls + pirates
Kama Sutra Cadillac
$12.99
sex + zaniness
Of Two Minds
$13.99
espionage + twists
Verona in Spring
$13.99 adult romance
For My Daughter
$12.99
Iraq vet + self-change
I-State Lines
($20)
Alex & Daz on the road